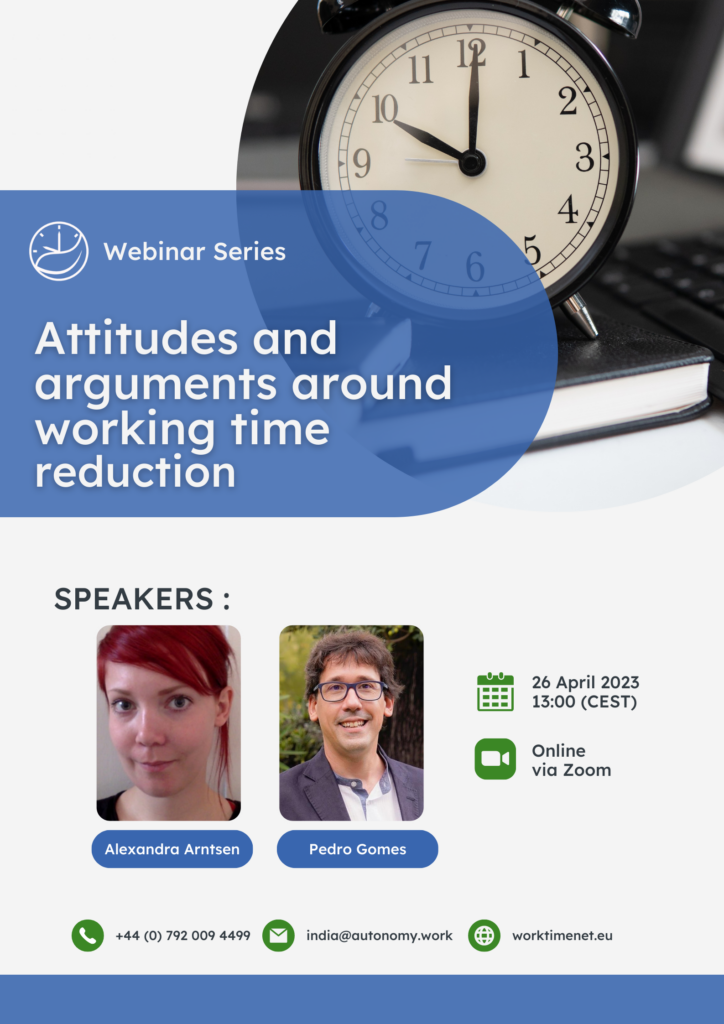 Webinar Attitudes and Arguments around working time reduction
The European Work-Time Network is hosting its first monthly webinar, focused on attitudes and arguments around work-time reduction in Europe.
Two speakers will deliver short presentations on the subject, followed by an audience Q&A session.
Alexandra Arntsen, from Nottingham Trent University, will speak on environmental and societal attitudes to working hours in the UK.
Pedro Gomes, from the University of Birkbeck, will speak on the wider economic arguments for a shorter working week, beside productivity, that give rationale for government and trade union action.