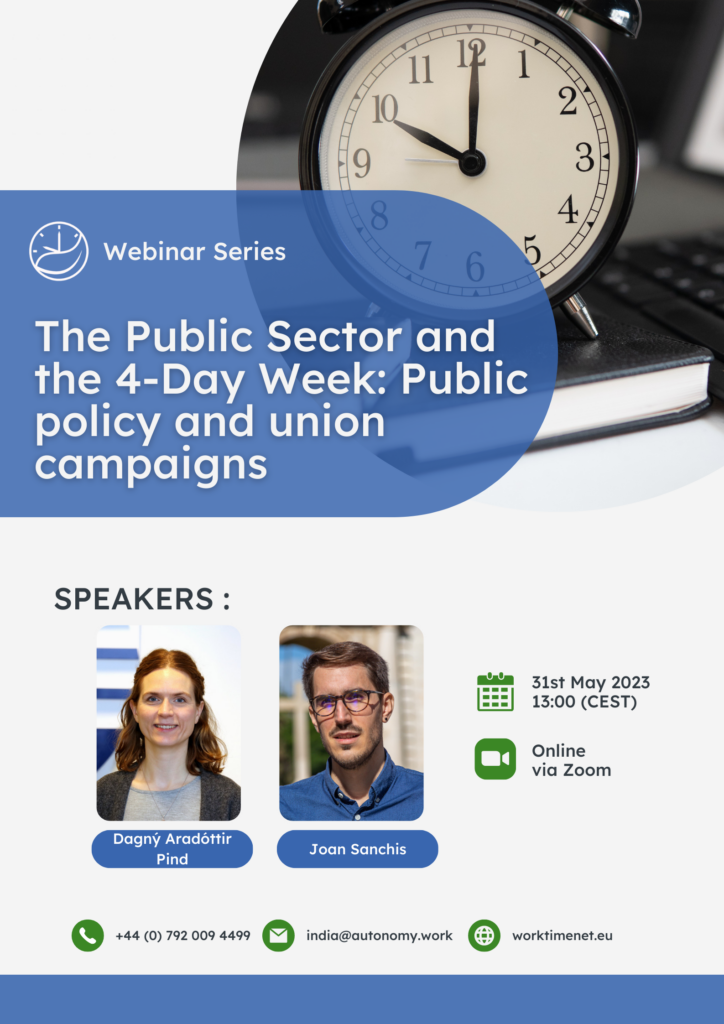 Webinar The Public Sector and the 4-Day Week : Public Policy and union campaigns
The European Work-Time Network is hosting its second monthly webinar, focused on the four-day week and the public sector in Europe.
Two speakers will deliver short presentations on the subject, followed by an audience Q&A session.
Dagný Aradóttir Pind, lawyer at the Icelandic Union BSRB, will speak on progress towards working time reduction in the public sector from a union perspective in Iceland.
Joan Sanchis, from the University of Valencia and Valencia Regional Government, will speak on public sector initiatives in Spain generally and Valencia locally, and how public policy is supporting the 4DW in the private sector.