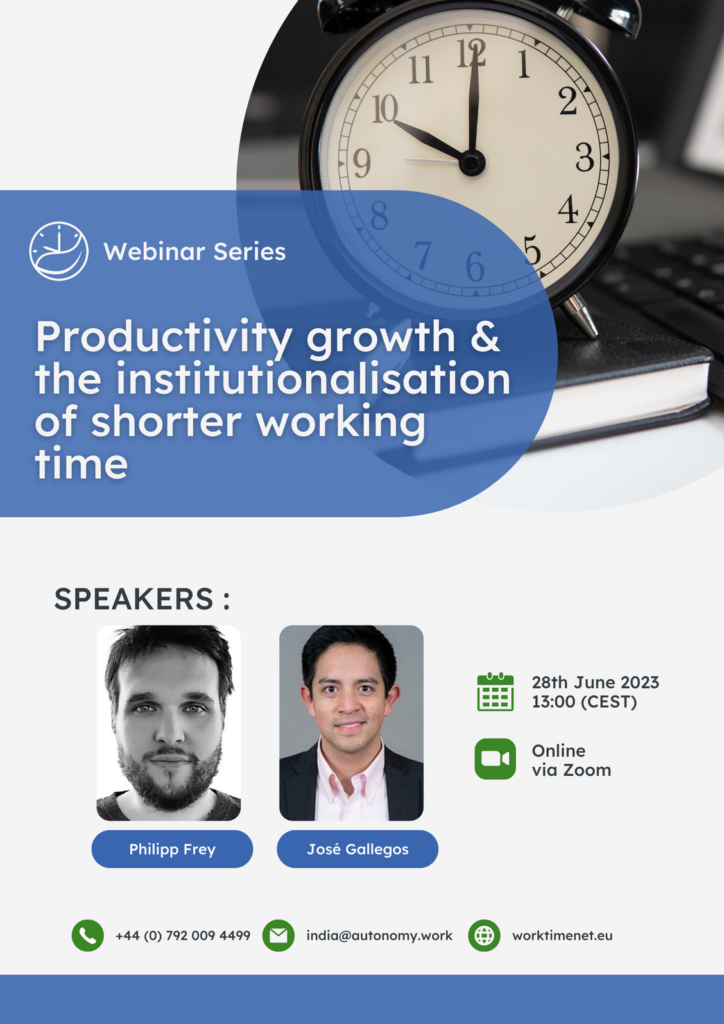 Webinar Productivity Growth & the Institutionalisation of Shorter Working Time
The European Work-Time Network is hosting its third monthly webinar, focused on the lessons from the past, for the future: productivity growth and the institutionalisation of shorter working time
Two speakers will deliver short presentations on the subject, followed by an audience Q&A.
Philipp Frey is a Research Associate at the Institute for Technology Assessment and Systems Analysis, and Research Affiliate at Autonomy.
José Gallegos is a PhD candidate at the Rotterdam School of Management (RSM) at the Erasmus University, and is a member of the European Work-Time Network's steering committee.