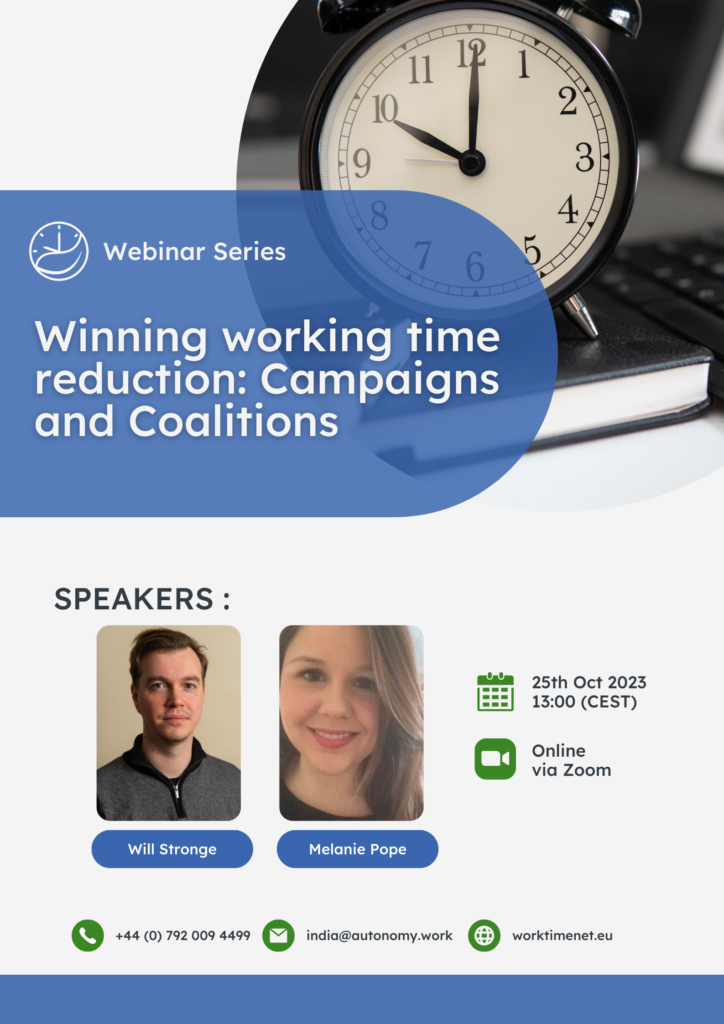 Webinar Winning working time reduction : campaigns and coalitions
The European Work-Time Network is hosting its fourth monthly webinar, focused on the how campaigns and coalitions can win a four-day week. The event will be hosted online at 1pm Brussels time on Wednesday 25th October.
Two speakers will deliver short presentations on the subject, followed by an audience Q&A.
Dr Will Stronge is the co-founder and Director of Research at Autonomy, an independent think-tank focused on the future of work, climate and welfare.
Melanie Pope is the Political Advisor at the 4-Day Week Campaign, the leading voice fighting for a four-day week in the UK.