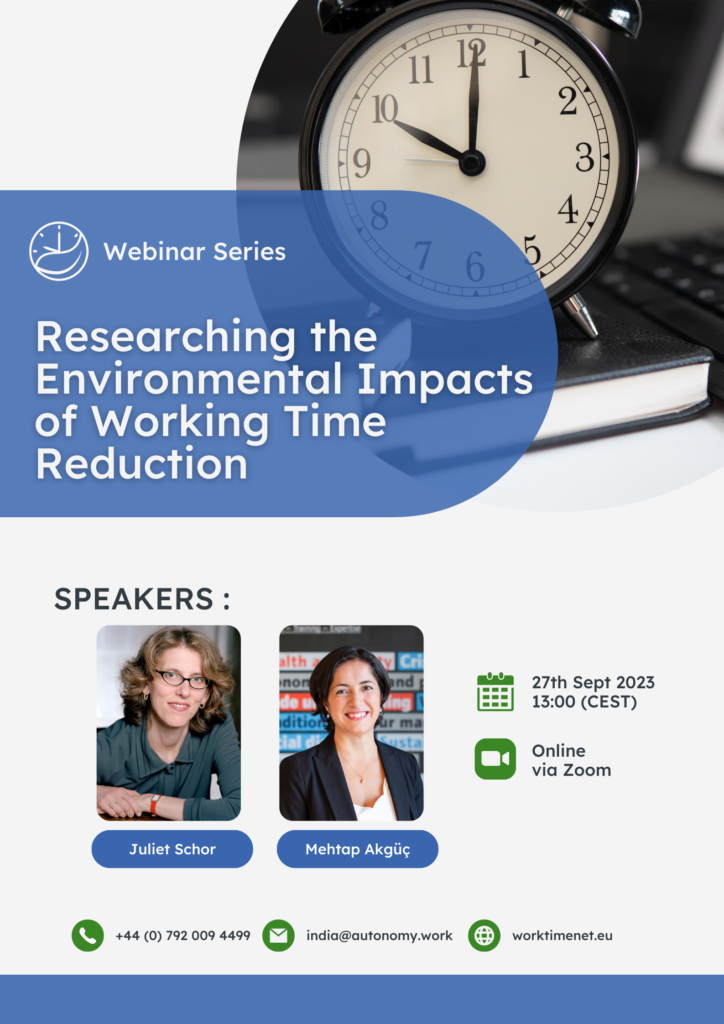 Webinar Researching the Environmental Impacts of Working Time Reduction
The European Work-Time Network is hosting its fourth monthly webinar, focused on researching the impact that working time reduction could have on our natural environment.
Two speakers will deliver short presentations on the subject, followed by an audience Q&A.
Prof. Juliet Schor is an economist and sociologist at Boston College. Schor's research focuses on work, consumption, and climate change.
Mehtap Akgüç is a senior researcher in the Economic, Employment and Social Policies Unit of the Research Department at the ETUI. She is also a research affiliate at the IZA (Institute of Labor Economics).